Life is such a ride. Somedays I feel so lucky and some days I feel so empty and I wish I was being dramatic. I have already hammered to death what all has happened in this past month but being on the other side of so much change is leaving me a bit speechless. I opened up this blogpost document just to get as much off my chest as I could - so here we go.
Shop my Outfit:
Top Urban Outfitters // Jeans Revolve // Shoes Here // Bag Zac Posen
Moving sucks. I mean the physical lifting boxing and packing sucks, but even more painful is the stomach sinking feeling I have even thinking about my "old" life in my old home and realizing how much that makes me feel. I am really sad lately. I miss Denver more than I thought I would and to be honest, Tulsa is not as perfect as I wanted it to be. The problem is it didn't change - I just didn't. I am still me and to think that I could have changed into someone else while driving across state lines is not realistic. I am working on finding a way to feel like me in my new home.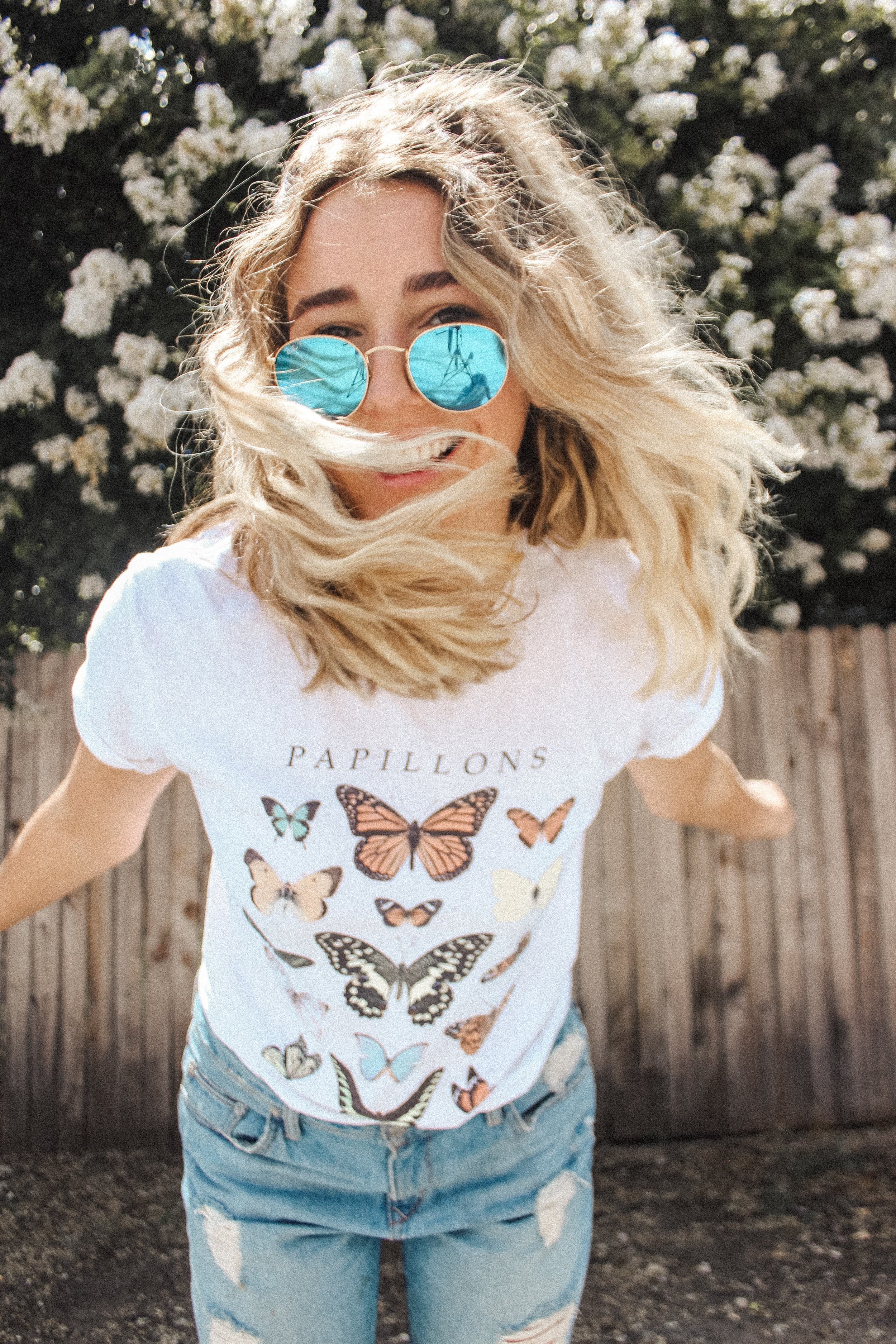 Meanwhile… I am also planning a wedding that is 11 months away…
but seems to require an email or decision almost daily. I am trying my hardest to keep Jon involved but at the end of the day I find myself saying yes or no or emailing my Mom begging her to decide or research for me. Fortunately we hired some kick ass planners (Table 6 Productions) and I am really so grateful for them. I never wanted a big or fussy wedding but try as I might I am still such a lover of weddings at heart and that was unrealistc. Either way I am really excited for it to all come together.
I guess the last thing is to expand on my recent IG post here. I mentioned that 'marriage' is hard and even though we aren't married - moving in together, to a new place and being engaged - feels pretty close. I truly love Jon and wouldn't change him or our relationship for the world but SHIT. This is hard work to always being putting us first while still trying to find our new places in the world. I am so hopeful though that we will grow together and not apart over the next many many years to come.
So that is the ramble, I hope you enjoyed learning the inner monologue of my Sunday (lol). I love talking to you guys about these things so message me on IG or here and we'll talk!!
ALSO should I do a tutorial on these waves?? LMK!